Live Streaming your Church Service | How to Live Stream your Church Service
Churches all across the globe have had to close doors that have always been open as a result of the coronavirus pandemic, for some it has been the first time ever. Since mass gatherings were paused, we've seen many businesses and organisations turn their attention online, including churches. Live streaming is an ideal solution to continue delivering great church meetings whilst having your audience with you at the other end of their screens. So how can you have a quality church service with impact and atmosphere without the gathering?
You want your guests to see all angles – not just one. You want them to see it all, from entering the church, to watching the service, to seeing the few guests' reactions. With plenty of camera angles, you can capture every single moment of the big day. The more camera angles there are the better your live stream will be. Having a number of camera angles can capture things differently. It enables you to enhance performance with intimate, closer shots as well as wide angle shots capturing those stolen moments and emotion, as well as the scenery and aesthetics.
The equipment you use can determine the success of your streams. By using high-quality recording and audio equipment it will help you make what you're pushing out stand out from the rest and catch attention – but more importantly, will keep your viewers engaged throughout. There's nothing worse than watching a live stream with poor audio equipment and blurry footage, it makes people lose interest and stop watching. Cameras are a huge aspect, especially as you're live streaming so you want to ensure you have the best quality one. Consider investing in a few cameras or some great filming gear in order to get a variety of angles to capture every detail and get the most out of your stream.
Graphics are a great way to make your streams personal. With pop up text during your service to introduce speakers and communicators, readings and images for example it's a great way to keep your stream exciting. Viewers attention online compared to in-person services is dramatically shorter, so the use of graphics helps break up your content. Graphics can also contribute to making your stream look more professional and thought through – all contributing to ensuring that you get the best out of your content.
In order to get a big reach from your live stream, it's worth promoting it on social media. This is an ideal way to let your audience know when your next stream is, and it can be reached out to further audience which are interested. Before live streaming, it's essential to prepare and test equipment! You want to make sure that everything is working perfectly ready for your stream. By doing this, it gives you time to amend anything if something isn't working correctly. In addition to this, you want to test your streaming platform beforehand and have another in place in the case of a fault. Being prepared and organised is vital for a stream.
Let's wrap this up…
Don't let covid19 stop you from hosting your church services. Start streaming now! With technology quickly progressing, live streaming is definitely the way forward. With the use of our expertise, we can help you make your streams stand out. At Fresh Productions, we offer a range of services. Get in contact today at freshproductions.co.uk to discuss how we can help you get the full potential out of your live streaming!
Get in contact today!
Learn more about live streaming or schedule a meeting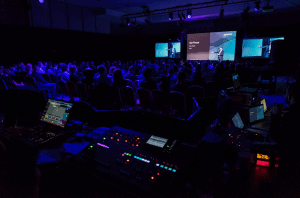 Everything You Need To know About Events Going Into 2022 Want to plan ahead for the New Year? You've come to the right place. Here
Read More »