Use a green screen to transform your online event
What is a green screen? What are the advantages of them? The use of video creation is becoming drastically popular year by year and as technology advances there are continuously new ways to improve the quality and experience of it. With huge competition online, you want to make sure your videos are the ones that stand out from the rest, so how can a green screen help make this happen?
A green screen is a visual effects technique which enables you to insert an image or video in the background. Chroma keying is a technique used in film, video and still photography to replace a portion of an image with a new image. This is most commonly used to replace a coloured background with a different setting. Green screens are typically green as it needs to be a colour which is distinctively different in order to establish the background. However, they have become interchangeable to suit any colour. Green is the recommended colour as it doesn't match any skin tone or hair colour therefore no one and nothing will be edited out.
How can green screens transform my online event?
A huge advantage of using green screen is the creativity it opens up. It enables you to explore all the different effects which are available ensuring that you stand out from the crowd and make your video as unique as possible.
In addition to this, green screens are a very cost-effective way to take your video creation to the next level with ample professionalism. Gone are the days of searching for the perfect background for your webinar's.
With a green screen, you can create a perfect backdrop with an option of branding and other creative means to enhance your video footage and viewer experience. Including branding will enable your audience to easily know who you are, remain professional and will create brand recognition.
Information which is being discussed in the event such as graphs can be edited into the back ground allowing you to illustrate to your audience so they can easily understand what you're discussing.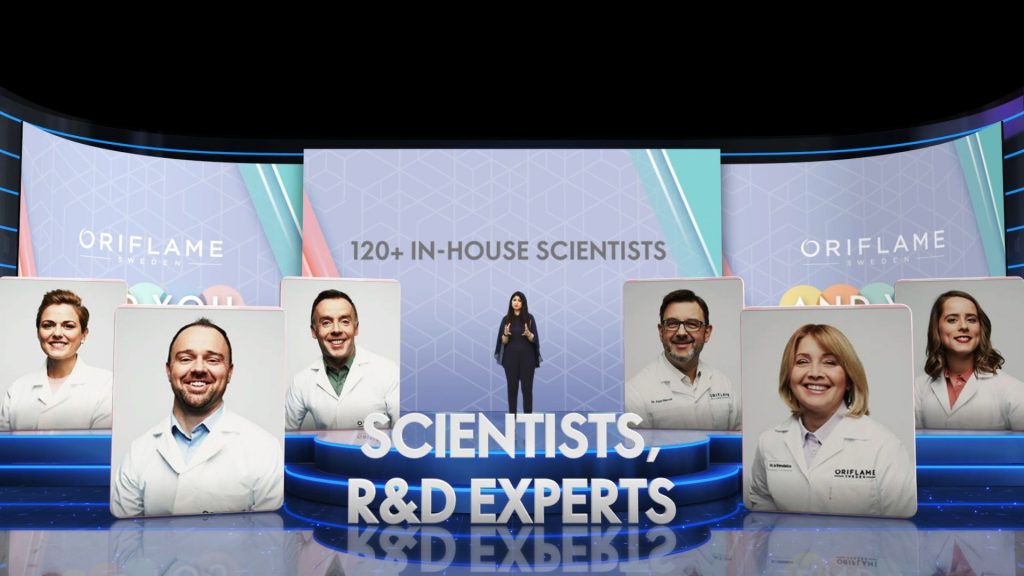 Finding the right lighting and setting to produce your content is a common struggle when it comes to video content creation. Green screens are a great solution to block out ambient lighting. This ensures you're producing consistent content as all your footage will look the same.
Green screens save a lot of time compared to normal sets as they are quick and easy to set up. In addition to this, they allow flexibility as you can use them in multiple locations whilst remaining consistent.
Lastly, Green screens allow you to revisit past content and add new footage into existing content. As the background can remain the same, you won't be able to tell a difference!
Let's wrap this up…
Green screens are great way to make your videos unique, professional and stand out from the rest. In addition to this, enabling you to enhance your viewer experience by adding all the effects which are available. It is a strong way to grab your audience's attention and keep them engaged throughout whilst taking your work to new levels! Contact us to find out more and take your video creation to the next level.
For more information on how to take your events online get in touch with our team, we will be happy to help!
Learn more about Green Screens