Live Stream Services to help you stand out from the virtual crowd!
If you're doing a Live Stream it needs to be done right. Agreed?!
We've all seen some huge fails in our time and we're keen to make sure you're not the next victim of an unplanned "unmute", a flakey internet connection or poor voice quality. Additionally, we're sure you don't want to be yet another Zoom Live Stream Video in a sea of Zoomers that you see out there daily – We can help you stand out from the crowd with a quality production that would rival a TV Studio.
Access our Expertise in Events and Technology as Europe's Premier Tech Events Company.
Use our remote streaming studio where we setup and manage your live streams by adding branded features such as borders and logos as well as presentations, titles and scroll text.
Let us take the Production, Management and Transmission strains of your livestream so you can focus on Presenting your content and Engaging your Prospects and Customers.
Leverage our Broadcast Team to ensure that sound, lighting, transmission and multi-platform streaming to all your channels (Facebook, LinkedIn, Youtube, Twitter etc) go hitch-free.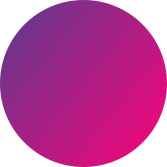 "The production value Fresh brought to the table was cutting edge and innovative, which made for many shareable moments through our events. I would highly recommend Ben and his team for your next corporate function."
Kaleigh Hickey
Global Events Manager
Continuum Managed Services